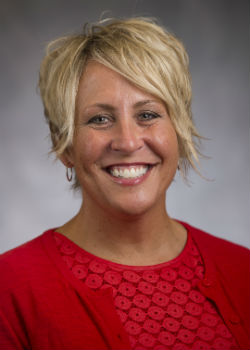 SLAHU is pleased to present Natalie Bunnell, an HSA Relationship Manager for The HSA Authority with Old National Bank, located in Evansville, Ind.
Natalie is a graduate of Ball State University and was an elementary teacher for years. She holds a Life, Accident, and Health license in the state of Indiana. As a licensed insurance agent, she understands the challenges faced by today's transitional healthcare environment.
Natalie is a part of a team of experts at The HSA Authority. They partner with health insurance brokers and employers to provide the highest quality education and support in the industry in regard to health savings accounts. 
The HSA Authority has been providing HSA solutions since 2004 and through their dedication to education and customer service, they have become the fifteenth-largest HSA administrator in the country. 
The HSA Authority currently services more than 1,500 employer groups and more than 105,000 accounts throughout our nation. With its leader currently sitting on the board of the American Banker Association's HSA Council, The HSA Authority is on top of the most up to date rules and regulations.
Natalie supports NAHU by being an active member and current board member of Indiana's Southwest Chapter where she is passionate to communicate the importance of the organization to her broker community. She was recognized as the chapter's 2016-17 Member of the Year. 
Natalie will cover the following:
• Overview of HSA Groups 
• Tax Benefits 
• Section 125 
• Contribution Compatibility 
• Business Entity Differences 
• Compliance Responsibilities
Meeting sponsored by